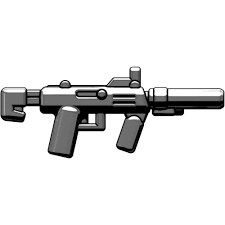 BrickArms® XM7s
Compact and lightweight, the XM7-S can suppress any alien infestation or invasion! Based on the XM7 platform, the S model provides a sound supressor, and improved otpics.
When your minifigs need to get the drop on the aliens, this is the gun of choice.

Neither eclipseGRAFX ® nor BrickArms® is associated with The LEGO® Group. LEGO® is a trademark of the LEGO® Group of companies which does not sponsor, authorize, or endorse this site.
---
We Also Recommend
---