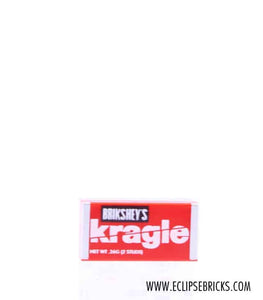 Kragle Chocolate Bar
The EclipseGrafx Kragle Chocolate Bar* is sure to satisfy your ABS needs.
Pad Printed on a 1x2 tile, The Kragel Chocolate Bar is a great addition to any build.




*(Does not contain chocolate, and should not be consumed).
LEGO® is a trademark of the LEGO® Group of companies which does not sponsor, authorize or endorse this site.
---
We Also Recommend
---