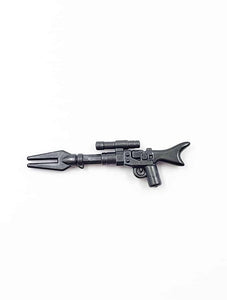 BrickArms® Galactic Gunfighter - Rifle
Weapon of choice for the discerning galactic bounty hunter minifigure:  the BrickArms Galactic Gunfighter Rifle, capable of stunning targets with a prod from its electroshock prongs or vaporizing them at a distance with a single, well-placed shot!

Neither eclipseGRAFX ® nor BrickArms® is associated with The LEGO® Group. LEGO® is a trademark of the LEGO® Group of companies which does not sponsor, authorize, or endorse this site.

---
We Also Recommend
---