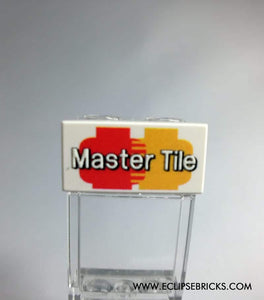 Credit Tile - Master Tile - 1x2 Tile
The perfect addition for any builder looking to give their Minifigures a unique accessory, the Master Tile fits well into a storefront build.

*NOTE: eclipseGrafx Credit Tiles are not currency.*
LEGO® is a trademark of the LEGO® Group of companies which does not sponsor, authorize or endorse this site.
---
We Also Recommend
---