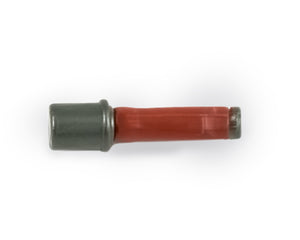 BrickArms® M24 Stick Grenade - Reloaded
An icon of World War-era German forces, the BrickArms M24 Stielhandgranate, better known as the 'Potato Masher' to Allied troops, features the deadly combination of explosive power and a handle for distant, accurate tosses!

All BrickArms Reloaded items are designed and produced by Will Chapman, the founder of BrickArms, in his workshop in Redmond, WA. Using the latest developments in minifigure accessory design and custom tooling, Chapman is able to produce detailed, multi-colored accessories using a multi-step 'overmolding' injection process. The resulting collectors' items are known as BrickArms Reloaded.

Neither eclipseGRAFX ® nor BrickArms® is associated with The LEGO® Group. LEGO® is a trademark of the LEGO® Group of companies which does not sponsor, authorize, or endorse this site.
---
We Also Recommend
---